COMING SOON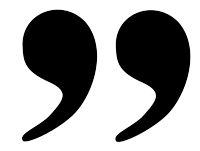 I have been asked to provide this reference for Carenza Developments Ltd which I am only too pleased to do.
I have worked with Lui and his team for many years and have consulted in a design and build capacity also. We have worked together on many schemes ranging from commercial, industrial, equestrian and residential and I have always been impressed by the standard of workmanship, professional attitude and ability to work under pressure. Their expertise is in the local area, and their knowledge of the vernacular materials and techniques as well as connections with local suppliers and tradesmen gives them a distinct advantage.
The range of projects which we have worked on together have been very varied in scope, size and overall contract sum and the ability to cope with the larger projects as well as care about the smaller commissions is what sets Carenza Developments apart. We have worked on large commercial projects and significant leisure refurbishments which have involved all aspects of the contractors skiUs and they have been handled with ease. It is for the above qualities that I would have no hesitation in recommending Carenza Developments for construction projects large or small.
Please feel free to contact me should you require further testament or information. Yours Sincerely Stuart Bond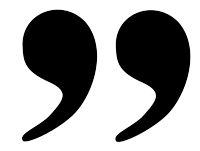 We have worked on several projects in the north Cotswolds with Carenza Developments during recent years, up to a value of approx £150,000, and have found their work to be of a high standard and carried out with the due diligence one would expect. The hove an appreciation of traditional building materials and building techniques required within the Cotswold area. Rob Pell Aesculus Design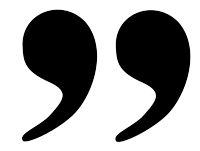 I would like to strongly recommend Carenza Builders to anyone who is looking for a trustworthy, reliable builder who can deliver the goods to a very high standard working to a fixed budget.
My project was built in 2 phases;
1st Phase;
Extensive groundwork's with a reduced level dig of Smts to nothing over 100mts to give me a level playing field for my stables to sit on this included all drainage and concrete bases with concrete hard standing all around the yards.
Two American style barns were built with a traditional steel framed barn at the rear end giving me 75 stables in total.
All stables were fitted with automatic water drinkers and feeding mangers.
A 50mt x 30mt all-weather menage with all drainage and with a silica sand surface was built and a horse walker for 6 horses installed.
This was completed slightly over my 300k budget due to the rubber floor matting I added, taking my total costs for phase 1 to 320k.
2nd Phase;
To construct an administration building that included a 2 bedroom cottage, offices, toilets, coffee shop and tack shop.
Built in natural Cotswolds stone to a very high standard and the finishing touches were wonderful and far outweighed my expectation.
This phase also included a tarmacked car park for 22 cars.
My budget for phase 2 was 380k and I don't know how but we kept within it, so to say the least I am a very satisfied customer.
If anyone would like to call me please feel free to do so, I can be contacted on 01386 584250. Yours sincerely

Jill Gabb.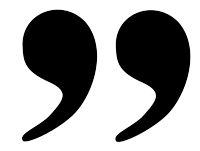 I have been asked by Lui Carenza to provide a testimonial based on work carried out on my cottage in Buckland Worcestershire. I was recommended Lui Carenza by my Architect to carry out extensive improvements on my cottage in Buckland.
Nothing had been improved in the cottage since the 1970's so the work included complete refurbishment internally and to build a two story extention externally to add a new utility room and new bedroom.
Throughout the build, Lui was very professional with his sympathetic approach to maintaining character within the cottage and overcoming some very challenging unexpected problems that arose.
His workmen were very competent and trustworthy and I felt very happy leaving them, know that my property was in safe hands. The site was always left tidy and secure with respect to health and safety rules.
I am delighted with the high standard of work achieved and would happily recommend them to others. The cottage is now a Holiday let and the comments in the visitors book only underline the high standard of finish both inside and out. Yours faithfully Pearl Bennett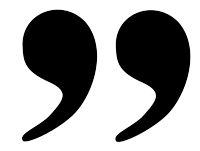 As Architects we have known and worked with Lui Carenza and his team for nearly 1 0 years.
They have always produced work to a quality standard and have managed their projects with diligence and skill.
Lui, himself, is a highly competent organiser and Manager, who demonstrates an ability to successfully complete projects to the required standard, program and cost.
His knowledge of traditional crafts and skills is very good and his specialist trade contacts offer a flexible and effective workforce, suited to any situation. The team posses a "can do" attitude to their projects and have demonstrated excellent problem solving skills in delivering the works.
I would be happy to recommend Lui and his team in consideration for construction projects both new build and refurbishment. His workforce is flexible and could be tailored to suit most situations successfully. If you require further information then I am available on 01386 555166, during office hours.
Yours sincerely Paul Phillips BA(Hons) PGCE For and on behalf of Poole Phillips Associates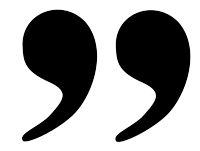 I have been asked by Mr Lui Carenza to provide a reference based upon work that he has done at my property in Naunton, Gloucestershire.
I engaged Mr Carenza last year to build a detached accommodation annex and garage on the site of an old out-building. The property in question falls within the Cotswold Conservation area and as such attracted a number of planning constraints and conditions relating to the final appearance of the building; particularly with regard to the stonework and quality of finish. The site was particularly challenging given the proximity of neighbouring properties and the requirement for deep excavations for numerous services and an underground storage tank. In addition, Mr Carenza undertook the conversion of another adjoining undeveloped outbuilding and converted it into a fully furnished wine store and kitchen annex. He also undertook a number of other changes and maintenance work to the main house at the same time.
Throughout the build, Mr Carenza was diligent in understanding my requirements and aspirations and was completely flexible in achieving these. He engaged only the most competent and trust worthy tradesmen and I was comfortable leaving them with unsupervised access to my property as I was absent during the week. Notably Mr Carenza exercised due care with respect to Health & Safety and kept the site secure, particularly during the deep excavations involved. Despite several changes at my behest and some severe weather, Mr Carenza kept the build on track which, as a professional project manager myself, I recognise was a real challenge. On completion of the work I am delighted with the high standard achieved and have been pleased to receive numerous complements on the building's appearance from my neighbours and passers-by.
The total value of the work undertaken by Mr Carenza on my property was in the region of
£179,000.
I would be happy to provide clarification on any of the above. Yours faithfully, Michael D Smith MA CEng FRAeS MIET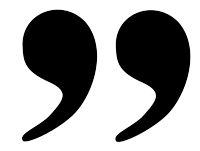 I was introduced to Carenza Builders by a friend they had worked for, I hadan old fallen down barn that no one could get planning for so it had stood derelict with help for many years. I understood Carenza was a dab hand at helping solve complex planning issues so approached him to try to get a result and renovate my barn.
They took 18 months to achieve something no one else could so I was rather impressed at their approach; Part of the deal with the planners was because a small river ran along the side of the barn we would have to build a large retaining wall (flood barrier) to reduce the chances of flooding this was very costly but had to be done and then we could re-build the barn back to its original state.
Once this was done we could then convert it into a holiday home so you can understand this was a very costly and time consuming exercise to achieve our goal.
As an American spending most of the year in Florida I had to leave everything to Carenza but was more than happy to do so, they are in my opinion totally trustworthy and certainly competent builders who I would strongly recommend to anyone.
The original budget for the project was £150,000.00 but due to the extensive external works ended up at £260.000.00 but I was more than happy to spend this to get this beautiful cottage on the edge of my farm .
Yours sincerel J.W.Egan jr.